Data Management Guide
There are many kinds of software out there, the kind I'm primarily engaged is Enterprise Applications. One of the enduring problems we need to tackle in this world is managing data, since such applications are all about using rapid access to large amounts of data to speed workflows, and provide information to the humans involved. Data management includes a whole host of aspects: storing data in data bases or other data storage mechanisms, moving data between applications, and modeling the data so we can understand what it means.
A guide to material on martinfowler.com about data management.
---
Evolving Data
Over the last few decades, it's become increasingly obvious that data has huge value to the enterprise that holds it. But data is also a complicating factor to the software that manipulates it. We need to change our software regularly to generate more value for our users, but the very data that fuels this value also makes it more difficult to change.
In the early days of agile software development, we were told that we couldn't use evolutionary design techniques for database systems, because database schemas were difficult to change, and thus needed careful up-front design. Fortunately my colleague Pramod Sadalge devised an approach to evolve a database design through small but frequent database migrations. This allows teams to evolve their data the same way that they refactor their code - even if this database is in production.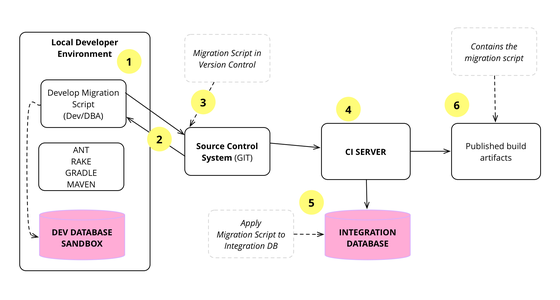 Over the last decade we've developed and refined a number of techniques that allow a database design to evolve as an application develops. This is a very important capability for agile methodologies. The techniques rely on applying continuous integration and automated refactoring to database development, together with a close collaboration between DBAs and application developers. The techniques work in both pre-production and released systems, in green field projects as well as legacy systems.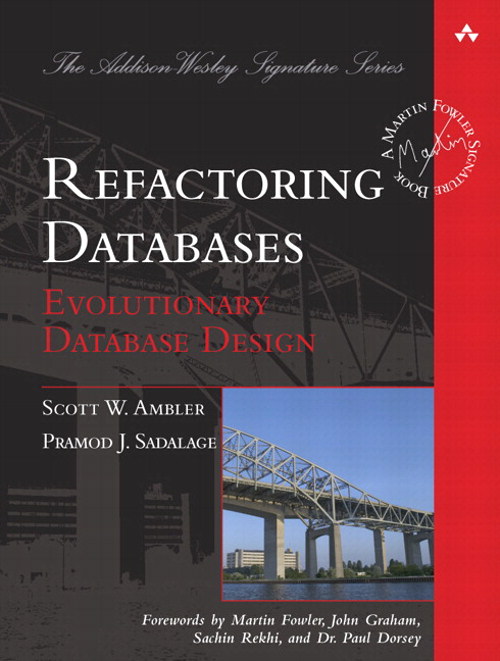 Many important software systems rely on persistent data, stored in relational databases. To evolve this software, and add new features, it's necessary to change the structure of these databases: changing the data schema, its access code, and migrating any data in the database. Fortunately the basic philosophy of refactoring still applies: make very small, behavior preserving changes - and compose them together to make large changes. This book details these database refactorings, with examples of how to do them.
My colleague Pramod Sadalage has been my authoritive source on data matters for two decades. He developed the evolutionary database techniques that are a core part of our application development approach and co-authored a book on NoSQL databases.
---
Scoping Data
At the beginning of my career, the dominant theme in data management was a single, unified view of data - integrating all aspects of a enterprise's operations with a single data model. (And often a single database.) While that view is still common, I've moved in a different direction, believing that we have to accept that different parts of an enterprise need different data models: they look at different aspects of the enterprise, and even common elements are often viewed in different ways.
---
NoSQL Databases
For much of the last few decades, whenever someone mentioned "database", the immediate assumption was a relational database, usually one sold by the big 3 database vendors. But in the early 2010s we saw a wave of interest in alternative database technologies, that described themselves as "NoSQL". These databases were a wide-ranging bunch, including Mongo, Neo4j, Cassandra, and Riak. I've never seen these databases as supplanting relational databases as the dominant data storage approach, but do see them playing a significant role in any data architecture.
---
The growth of Big (and Messy) Data
There was a time when people saw the future of data management is a single authoritative source of well structure data. But data comes from places, is naturally messy, and comes in greater amounts. This means we need different tools to manage data and a different philosophy to think about it, and we also need to think about the social responsibility we bear as we acquire data.
---
Applications and Data
Data needs to be stored and managed - but above all we need to make use of it to drive our systems that help people make better decisions.