Agile Software Guide
In the last decade agile software development has moved from being a cult technique to an increasing part of the mainstream. I was lucky enough to be at the beginning of this story, with early experiences on the 'birth project' of Extreme Programming and a co-author of the Manifesto for Agile Software Development. Thoughtworks started using agile techniques in 2000 and we've since successfully used them on our projects world-wide. We've learned a huge amount about using agile methods in enterprise settings and are committed to sharing this learning to help foster their intelligent adoption.
A guide to material on martinfowler.com about agile software development.
The Essence of Agile Software Development
It's been over a decade since the developers of agile methods first started to talk about their approaches. In this time agile thinking has changed from a niche activity to an approach that is widely used. However, like any popular technique, agile software development has suffered from semantic diffusion, so much of what we see under the name of agile doesn't bear much resemblance to what the early pioneers were doing. So I think it's important to revisit the essential elements of agile thinking.
I've always seen the essence of agile thinking resting on two contrasts with traditional plan-driven software engineering:
Agile Development
is adaptive rather than predictive
is people-oriented rather than process-oriented
Plan-driven engineering expects us to come up with a predictive plan that precedes development. The plan lays out the people, resources and timelines for the overall project. Software design is also done up-front, with implementation expected to conform with this design. Success is measured according to how well development follows this plan.
Agile plans are a baseline that we use to help us control changes. Agile teams plan just as carefully as traditional teams, but the plans are constantly revising to reflect the things we learn during a project. Success is based on value delivered by the software.
Plan-driven engineering seeks a process which provides enough structure to reduce individual variations to insignificance. Such an industrial process is more predictable, copes better when people transfer, and is easier to define skills and career paths.
Agile engineering sees software development as a primarily human activity, where the people involved and how they bond as a team are the primary driver behind success. Processes (and tools) can enhance a team's effectiveness, but are always second-order influences.
After my positive experiences with Extreme Programming in the 90s, I became curious about similar sounding approaches such as Scrum, Crystal, and DSDM. Digging into them, I distilled the common characteristics of these new methodologies: preferring adaptive planning to predictive planning, and treating people as more important to success than what process was used. In time these approaches gathered under the banner of agile software development, (and I revised the article) but I still find the perspective in this article a good way to understand the essence of agility.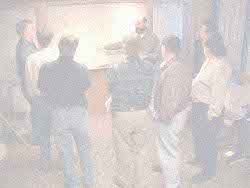 It may not have started it all, but the manifesto gave the movement a name together with a dollop of initial energy. A decade later it still captures the essence of what agile methods are about.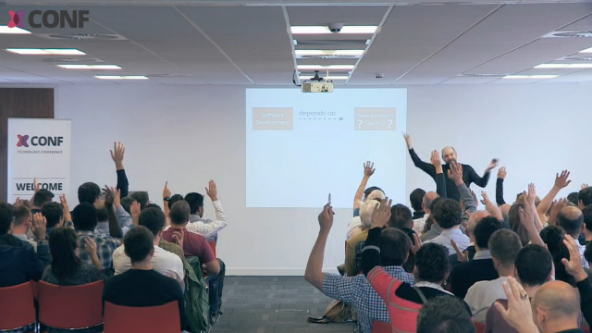 It's been over a decade since we wrote the Manifesto for Agile Software Development, and the agile meme has been more successful than we ever could have hoped for. But like any success, there is the regular danger of Semantic Diffusion. I try to combat this disease by describing the essence of agile software development: preferring adaptive planning to predictive planning and favoring people over process.
I then describe the Agile Fluency model, which I find an effective way to think about how agile teams become proficient, and the steps you typically go through as you become a more skillful user of agile techniques.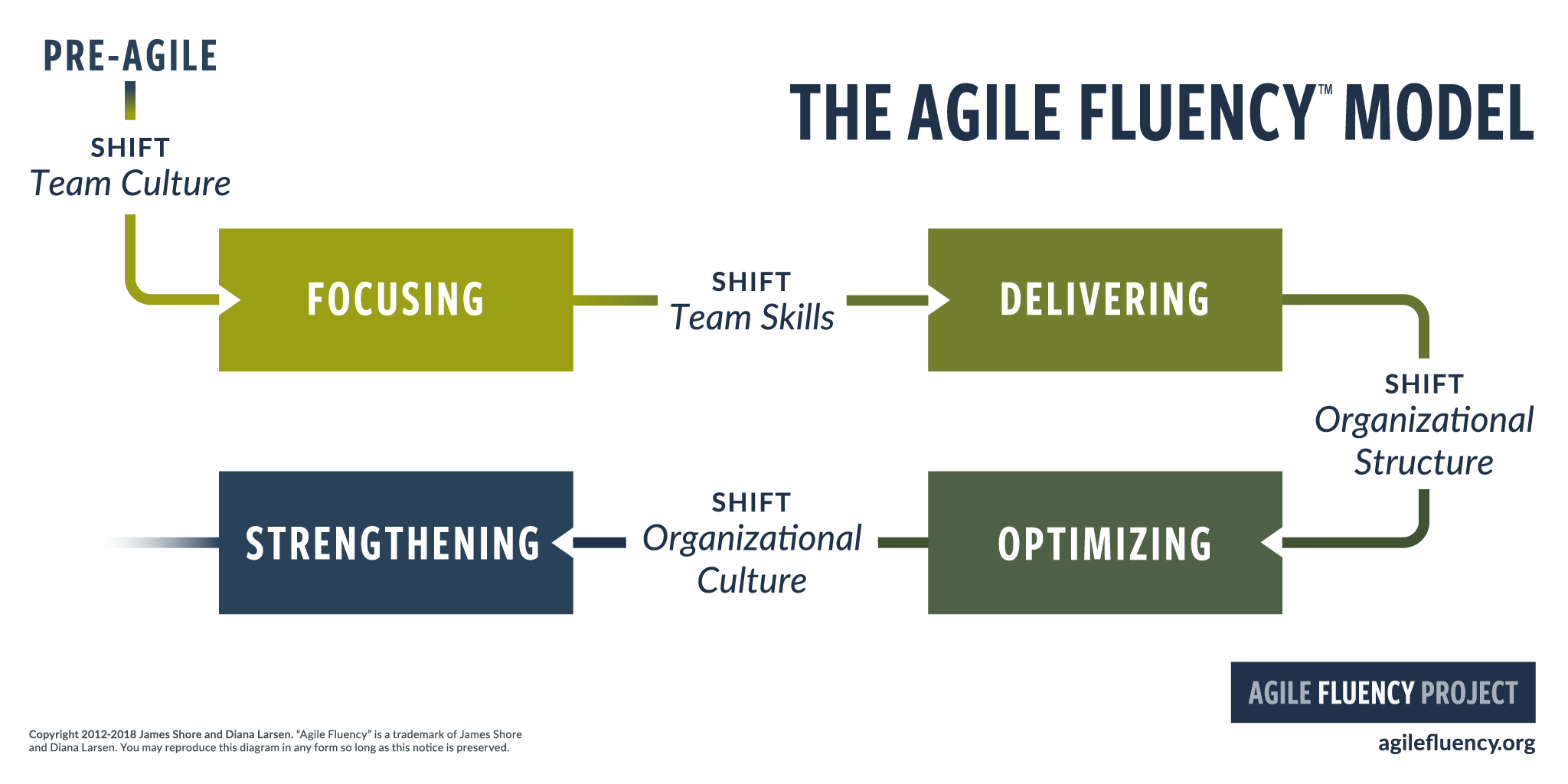 Agile methods are solidly in the mainstream, but that popularity hasn't been without its problems. Organizational leaders are complaining that they're not getting the benefits they expected. This article presents a fluency model that will help you get the most out of agile ideas. Fluency evolves through four distinct zones, each with its own benefits, required proficiencies, and key metrics.
---
Technical Practices
To make agile work, you need solid technical practices. A lot of agile education under-emphasizes these, but if you skimp on this you won't gain the productivity and responsiveness benefits that agile development can give you (stranding you in the first zone of agile fluency). This is one of the reasons that I still think that Extreme Programming is the most valuable of the named agile methods as a core and starting point.
---
Collaboration
Improving human collaboration is at the heart of agile thinking. Communication and feedback are two of the stated values of Extreme Programming, and agilists look to find ways to maximise these as part of their projects
---
Problems
While the agile mindset can help many teams deliver software more effectively, the world of agile software is far from free of problems. As with any popular approach semantic diffusion has set in, resulting in many things being done in the name of "agile" that have little to do with the ideas that motivated us to write the manifesto.